Many Ford trucks like the F150 come equipped with an electric trailer brake controller, otherwise known as TBC. As the name implies, its purpose is to assist vehicles hauling trailers with braking for an overall smoother, secure experience. A driver of a truck utilizing TBC need not do anything out of the ordinary; by pressing on the truck's brake, the TBC should automatically brake the trailers' wheels as well. However, it's important to know how to properly set it up for the best results.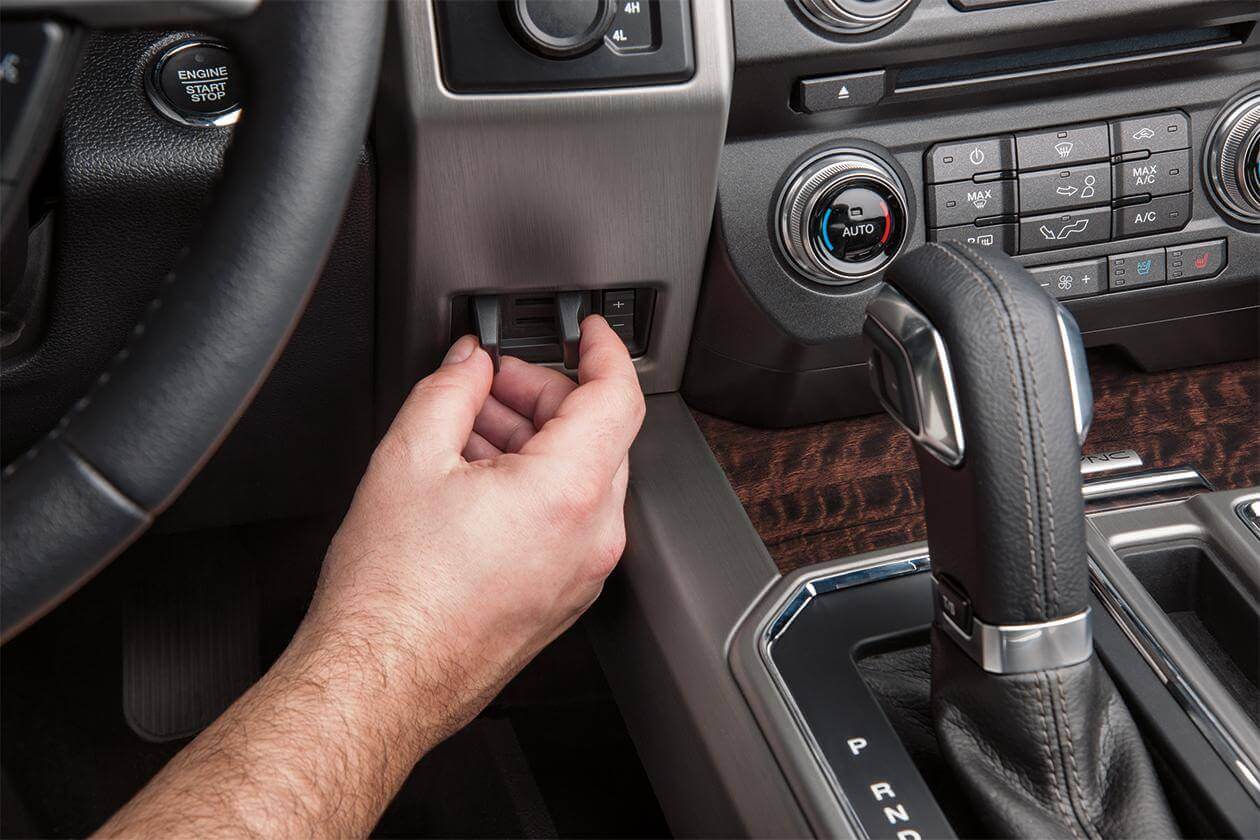 How to Setup the Trailer Brake Controller
Ford trucks will automatically apply the same level of pressure you apply to your vehicle's brakes to the brakes of what you're towing. However, you can also adjust the voltage based on the trailer weight, incremental weather, and road conditions like gravel versus. pavement.
The truck's center console enables you to access the trailer brake controller, often positioned to the right of the wheel. Here, you can turn this feature on-and-off, as well as determine who much voltage you want to transfer to your TBC. Too little power, and you risk dangerously hurting your abilities to abruptly brake when needed. However, keeping your settings unnecessary high can put extra wear on your tires or even cause your brakes to lock.
To view how much power your trailer brake controller has, go to your LCD productivity screen and navigate to Truck Apps and then push the arrow twice to view Trailer Display. Assuming a trailer is connected to your truck, you can see a visual of how much power your Ford will transfer with the current settings, also known as "gain setting."
For more information on how to best adjust your specific truck's settings, consult your ownership manual or consult with Bo Beuckman Quality Ford. Regardless of the specific model, it's recommended to adjust the trailer brake controller when driving in an area with minimal traffic.
Properly Connecting Your Trailer Your Ford Truck
Of course, the trailer brake controller is ineffective if the trailer itself is not properly attached to your truck. To ensure you've done it correctly, we suggest navigating to the Connection Checklist option on your screen. From here, you are provided with guidelines for various attachment methods, making sure you don't skip important steps like readjusting your mirrors, raising your tongue jack, etc.
Got Questions Or Need a Repair? Bo Beuckman Quality Ford Can Help
If you are unsure of how to setup your trailer brake controller or think it may need a repair or replacement, our knowledgeable team is ready to help! Call us at 636-224-6898 or set up a Service Center appointment.