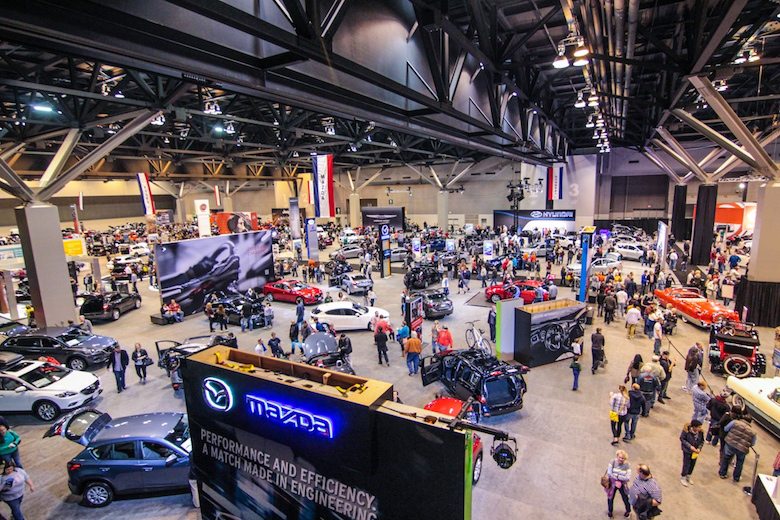 This January, the St. Louis Auto show rolled into the Americas Center and the Dome to great fanfare. Though it is now done, never fear, there's plenty more great car shows happening in the St. Louis area this year. Noteworthy auto events include:
FEBRUARY
St. Louis RV Vacation And Travel Show

Flock to the St Louis RV Vacation And Travel Show to see the newest technology and designs. It's a great place to check out parts and accessories and learn about fun travel destinations. As one of the largest shows of its kind in the country, it provides ample opportunity to connect with fellow RV-owners and perhaps even buy one of the 300+ models available for purchase. Click here for details!
Cost: Regular attendance pricing is $10. Children ages 6-12 costs $5 while children under ages 5-and-under are free. Seniors can take advantage of the $6 special pricing if they visit the box office on Friday.
Dates: February 21st - 23rd
32nd Annual Cobblestone Nationals
St. Charles, Missouri welcomes 32nd Annual Cobblestone Nationals this Memorial Day. Held at Fast Lane Classic Cars, the event showcases vintage automobiles with food and family entertainment. Click here for details!
Cost: Free
Dates: May 25th
JUNE

St. Louis European Auto Show
STL Motorcars presents the St. Louis European Auto Show, bringing 200+ of the coolest European car and truck designs to the Midwest; popular brands include Ferrari, Audi, BMW, Mercedes, Bugatti, Porsche, and Lamborghini. See groundbreaking new features while indulging in some shopping. Lunch trucks and a cafeteria will be available. All proceeds will go to charity.
Dates: June 7th


For the very first time, FuelFest comes to the MidWest to kick-off a celebration of cars, live music, and food galore. Visitors can come to the World Wide Technology Raceway to witness drift demos and live drag racing, as well as interactive exhibits. Plus, you can check out the many modified, exotic, performance built, and rare cars. And don't be surprised if there's a few celebrity appearances, particularly if you partake in the VIP Lounge. A portion of the profits will support the nonprofit Reach Out WorldWide, founded by the late Paul Walker. Click here for details.
Cost: Tickets start at $15 if you take advantage of the early-bird special. However, additional perks are available.
Dates: June 20th
SEPTEMBER
2020 All British Car & Cycle Show - St. Louis
September 19th, take a quick trip across the Atlantic with the 39th Annual All British Car & Cycle Show. Set in scenic Creve Coeur Lake, the event spotlights 150+ cars and motorbikes spanning a wide range of time periods. Click here for more details.
Dates: September 19th


Route 66 Car Show on the Historic Chain of Rocks Bridge
Come to the picturesque Chain of Rocks Bridge to partake in the Route 66 Car Show. Participants can enjoy classic and modern cars and even pay a little extra to drive across the iconic bridge in one of these beauties for an iconic photo. Plus, visitors can savor the flavors of beloved food trucks like Beer-Outside, Nomi's Food Cart, and Grammy's Gifts and Delights. So come by to celebrate automobile beauties, eat good food, and perhaps win big in our silent auction. Profits will go to multiple nonprofits which help the local community. Click here for more details.
Dates: October 12th
As the year goes on, more auto events will be scheduled for the St. Louis area. Bo Beuckman Quality Ford will make sure to keep this page updated, so make sure to check back!