When buying a vehicle, it's important to budget for more than just the sales price. Additional charges include registration fees, document fees, and the dreaded state sales tax. Keep reading to learn more about the Missouri auto sales tax and particulars of which you should be aware.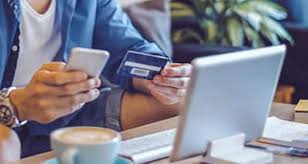 ?

Missouri Charges an Auto Sales Tax of 4.225% of the Sales Price you Paid for your Car of Truck
Note that, if you traded in your car or truck, subtract the offered deduction from the sales price to figure out the amount for which you will be taxed. For example, if you bought a vehicle for $30,000 but traded-in your old truck for $5,000, you would be taxed for 4.225% of $25,000 equaling $1,056.25.
Can I finance the cost of the Missouri vehicle sales tax?
Most auto dealerships allow you to finance your vehicle sales tax, including Bo Beuckman Quality Ford. However, if you're paying for your new car or truck with a traditional loan, make sure to calculate the final amount you owe rather than just the initial sales price.
Will the dealer collect the Missouri vehicle sales tax at the time of purchase?
Not necessarily. It's due when you apply for the title and registration, a process which can be completed at the Missouri Department of Revenue.
What Happens If I Fail to Pay the Missouri Car Sales Tax Within 30 Days?
There is a late fee of $25 for every 30-day period you delay. This maxes out at $200. Please note, you won't be able to receive a new license plate or transfer your current one until you paid your Missouri auto tax in full.

Do I Need to Pay the Missouri Sales Tax If I Purchased the Car Outside the State?
Missouri residents will need to pay the tax when obtaining a title, regardless of where you bought the vehicle. However, if you purchased the vehicle when living outside of Missouri and are now a new resident, the rules become more complex. If you acquired your car or truck within 90 days of moving to the state, you owe Missouri tax; if you bought it earlier than this, you owe the difference between what you paid in your previous home state and the sales tax in Missouri.
Is the state sales tax the only sales tax I have to pay?
In addition to the Missouri auto sales tax, you will owe city and/or county taxes.
Got Questions? Bo Beuckman Has Answers!
Whether you plan on buying a car or truck from Bo Beuckman or simply have questions, we can provide more information about paying the Missouri sales tax for your next vehicle purchase.