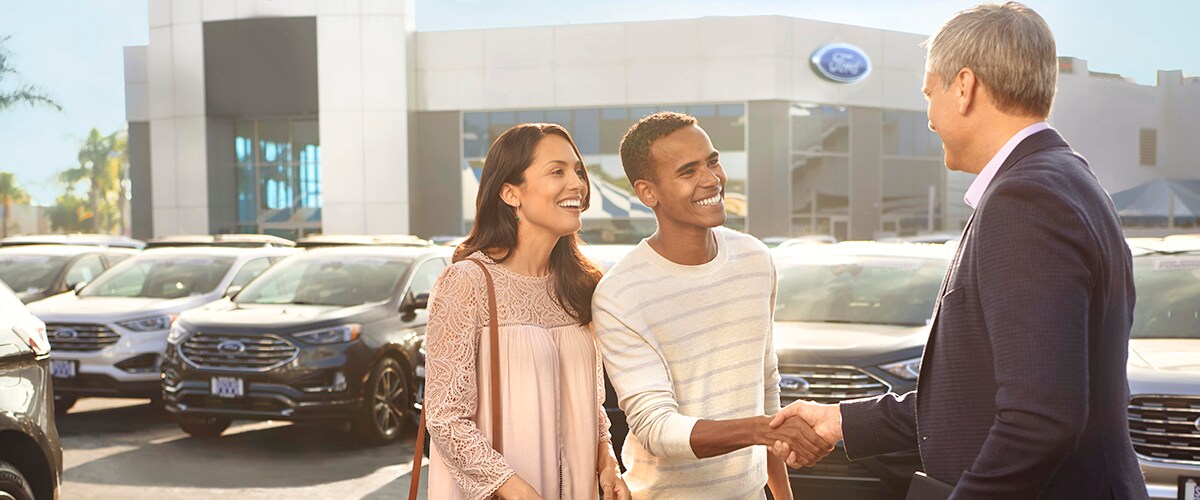 Ford Leasing Near St. Louis
Lease a Vehicle - Retain your Option to Return or Buy
At Bo Beuckman Quality Ford, lease payments are usually lower than similar-term finance payments because you only pay for the portion of the vehicle's value used during the lease term (and any associated charges). Plus, at the end of your terms, you have the option to purchase your leased Ford, switch it for a new vehicle, or simply end the contract. Our Missouri-based team is ready to walk you through all your options, find you a great deal, and get you behind the wheel!
---
Consider LEASING If You:
Can anticipate annual mileage needs over the next few years - miles are limited
Keep your vehicle clean and in good working condition
Like having the 'latest and greatest' - leasing can mean driving a new Ford car or truck more frequently
Prefer to have a vehicle that is under warranty
Value the convenience of returning your vehicle at the end of the agreement
Red Carpet Leases Through Bo Beuckman
Red Carpet Lease terms and deals from Ford includes the following:
Lease payments are usually lower than similar term finance payments
Access to a new vehicle on a more frequent basis
Gap Protection Benefit
Lease-end flexibility
Ability to enhance your vehicle with approved accessories offered by Bo Beuckman
None of the stresses associated with trading in your owned vehicle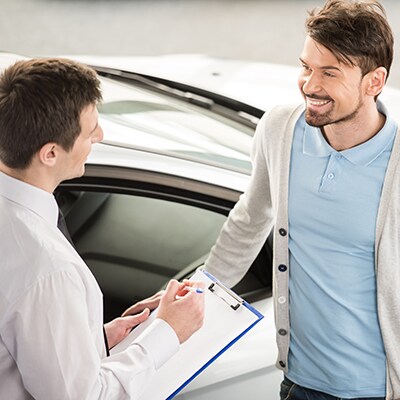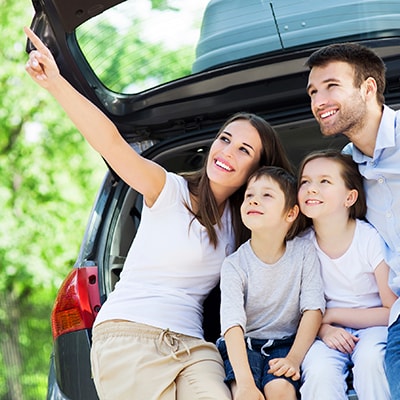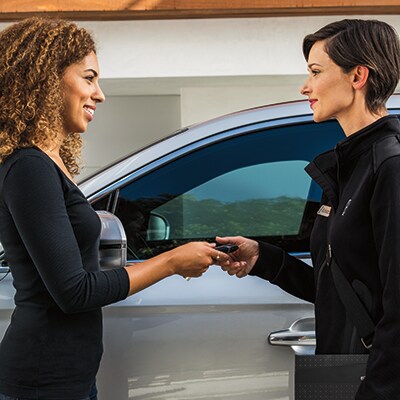 Mileage Deals Designed to Fit Your Lifestyle: Bo Beuckman Ford customers can select from seven mileage options ranging from 10,500 to 19,500 miles per year. What's more, you have the option to buy more mileage if your require more than the 19,500-mile option.
Gap Protection Benefit: Life has a way of throwing curveballs, such as your vehicle being stolen or rendered unusable by an accident. Luckily, the Red Carpet Lease waives the gap between your insurance payoff and the outstanding lease balance. In such cases, you're only accountable for the insurance deductible and any outstanding charges (e.g., past-due payments) at the time of the incident. Our team can explain all details of the lease. 
Multiple Options for Ford Leasing Terms: Bo Beuckman Quality Ford offers drivers in Ellisville and the surrounding Missouri region a variety of different terms. Our expert team can review your specific needs to help you find the best leasing deal. 
Advance Payment Program (APP): APP lets Bo Beuckman customers satisfy all monthly lease payments up front with a single payment that is usually less than what the total of monthly payments would otherwise have been, potentially saving you both time and money. If applicable, a final invoice is sent for any remaining charges (e.g., Excess Wear and Use, excess mileage) at lease-end.
Red Carpet Lease provides unique benefits and features. At the end of your Red Carpet Lease, you have your choice of three different options:
Buy or lease a new Ford
Purchase your leased vehicle at predetermined price
Return your leased vehicle (after satisfying any lease-end obligations, such as mileage and wear and use charges)
What Ford Vehicles Can You Lease with Bo Beuckman?
Good news! Almost all vehicles on our lot are available to lease, enabling Missouri drivers to choose from popular models like
F150 trucks
,
Escape SUVs
, and
Mustang coupes
. As one of the
best-reviewed Ford dealerships
in the St. Louis area, we'll help you find the right options for your family, as well as score the best deal possible. 
---
Preparing for Lease-End
Our Ford experts will break it down for you based on where you are at in your Red Carpet Lease experience. You will have full transparency into what to expect once your lease ends.
Call (636) 227-5700 to talk to a Bo Beuckman team member about whether leasing a Ford vehicle is best for you! 


Frequently Asked Questions About Leasing a New Ford Vehicle
Are there financing options for leasing?
Yes! To learn more about your options by visiting our 
online financing center
, giving us a call, or visiting our office in Ellisville. 
How long does it take to get approved to lease a vehicle from Bo Beuckman? 
Our goal is to provide St. Louis residents with the best leasing experience possible, so we remove all unnecessary delays. Our experienced team members partner with carefully chosen financing providers to give customers approval ASAP. More often than not, you're able to lease your new Ford truck or car the same day in which you apply. 
Why should I lease from Bo Beuckman?
Operational since 1970, Bo Beuckman Quality Ford has a stellar reputation that extends beyond the greater St. Louis area. As reflected in our many reviews, we never rush you to make a decision. What's more, we provide expert-level advice based on your best interest. Trust our team's decades of experience to make the leasing experience as straightforward and comfortable as possible! 
Get to know our team in Ellisville a little better by visiting our 
staff page
!
Hours
Monday

8:30am-8:30pm

Tuesday

8:30am-6:00pm

Wednesday

8:30am-8:30pm

Thursday

8:30am-6:00pm

Friday

8:30am-8:30pm

Saturday

8:30am-6:00pm

Sunday

Closed