Providing the needed services for your vehicle can get costly. If you have a newer vehicle the manufacturers warranty will most likely cover any repairs. Is your warranty close to expiration? 
With repair prices soaring you really have to watch wisely. It's hard to be prepared for major repairs when they come by surprise. The chart below shows examples of what these costs could be.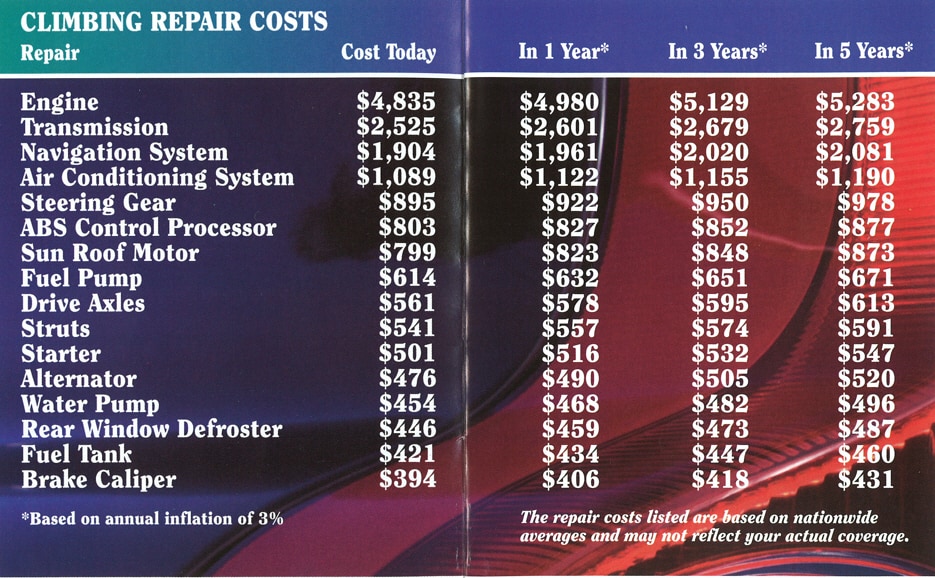 Bo Beuckman Ford offers many levels of Service & Maintenance plans for our customers. We have plans that can be tailored to meet almost any need. 
 
Our plans will save you money, provide peace of mind and ensure you have a great running vehicle for the life of ownership.