Get to Know Me



Chuck Lebaube began working in Bo Beuckman Ford's Body Shop in December of 2018. The reason that he chose to work at Bo is because of the stability at atmosphere of the workplace!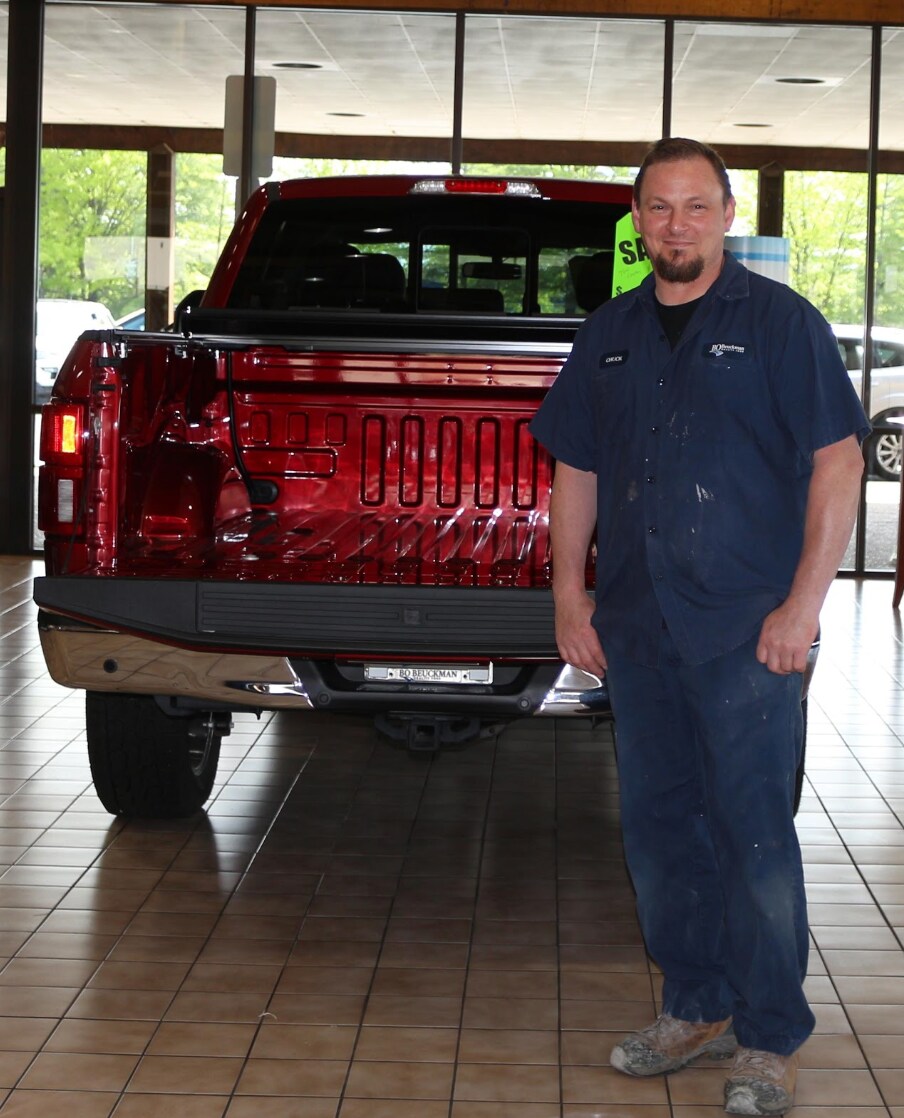 What I Enjoy About My Job
His favorite part of the job is coming to work and being around positive attitudes and
camaraderie
.
He also loves supporting his family. His favorite place to eat is at home; no one can do it better!
What I Enjoy Outside of Work
In his free time he likes to go fishing, hunting and picking flowers. He also loves watching his daughters dance.