Get to Know Me
Jay Quinn Jacquin began working at Bo Beuckman Ford in April of 2019. He chose Bo because his friend recommended the job!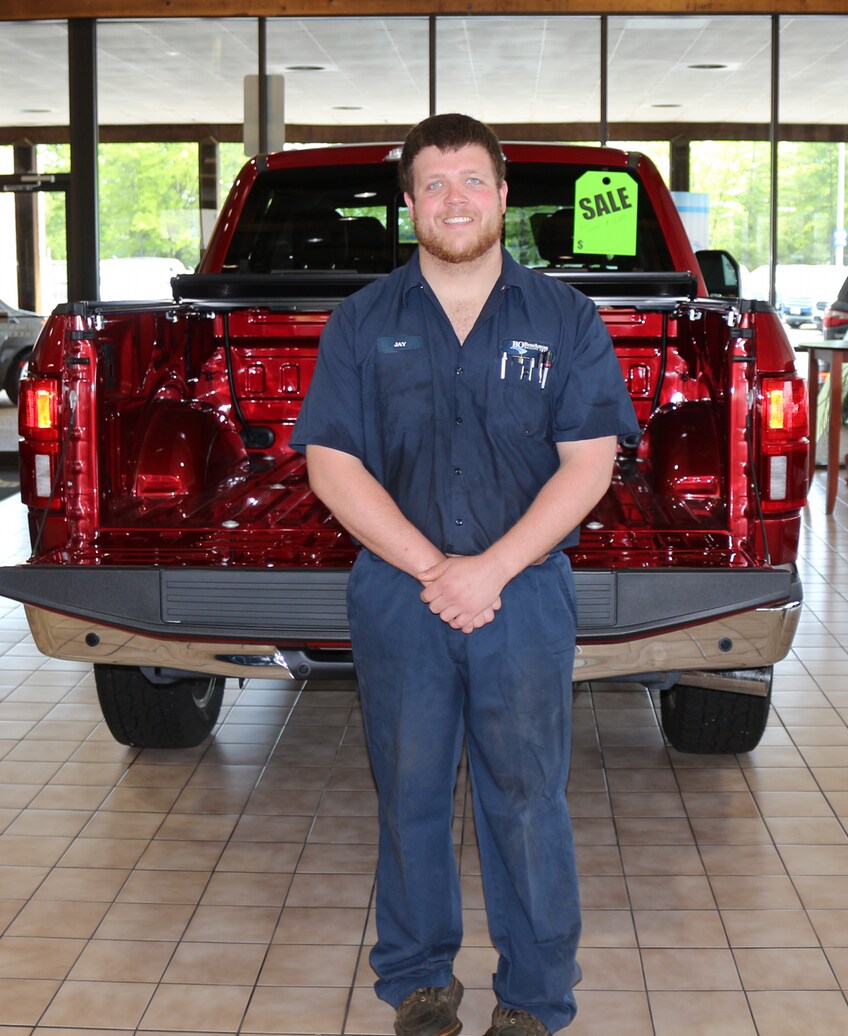 What I Enjoy About My Job
His favorite part of the job was that he came from an independent shop and chose to come to a dealership and loves being able to work by himself and be able to hang out with his co-workers. His favorite places to eat are Dairy Delight or Whimp's. 
What I Enjoy Outside of Work
When he is away from work he enjoys hunting and fishing and riding horses. The biggest influence in his life has been his father.