Get to Know Me
John Wells Sr. began working as a detail specialist at Bo Beuckman Ford in 1995. He chose to work at Bo because he was looking for a stable job.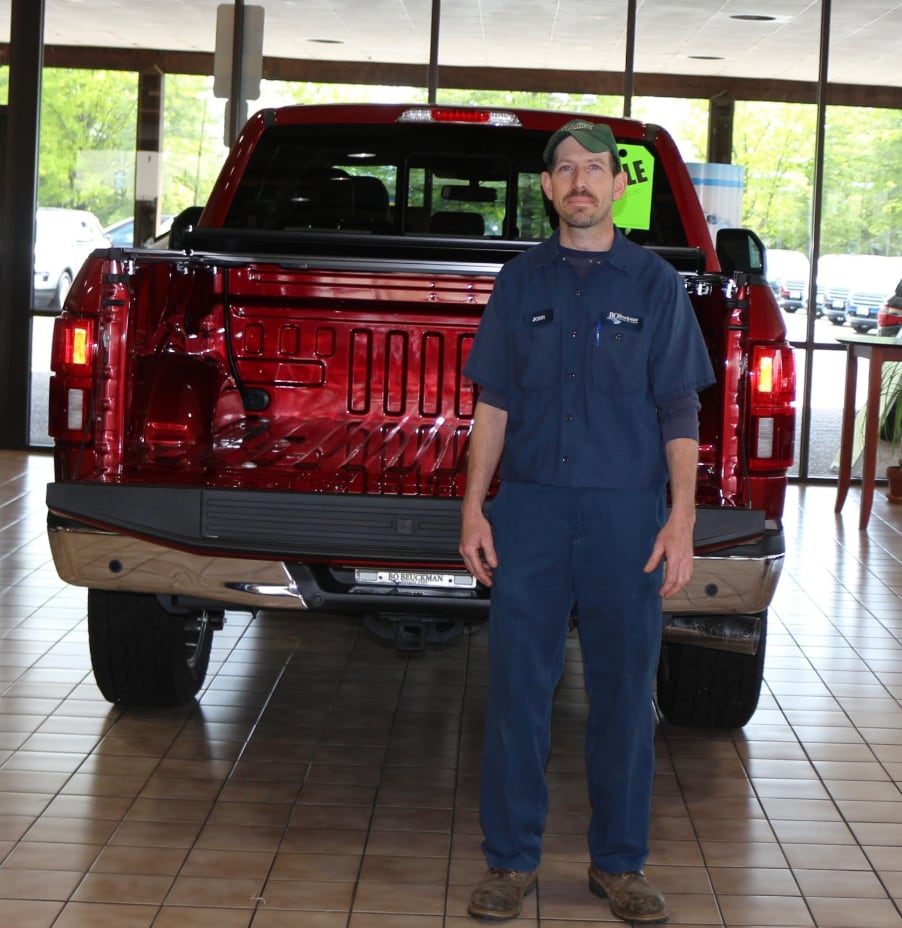 What I Enjoy About My Job
His favorite part of the job is doing new car clean ups and helping out other people. His favorite place to eat is Lee's chicken.
What I Enjoy Outside of Work
In his free time he likes to race his car and do odd jobs. The most influential people in his life have been his dad and my wife.