Get to Know Me



Lance Gamble began working in the service department on October 10, 2016. He chose to work here because he has known his co-worker, Tom, for a long time and he got Lance an interview! At his interview, with Marty, he was told that Bo Beuckman is very family oriented and many employees have worked at Bo for decades.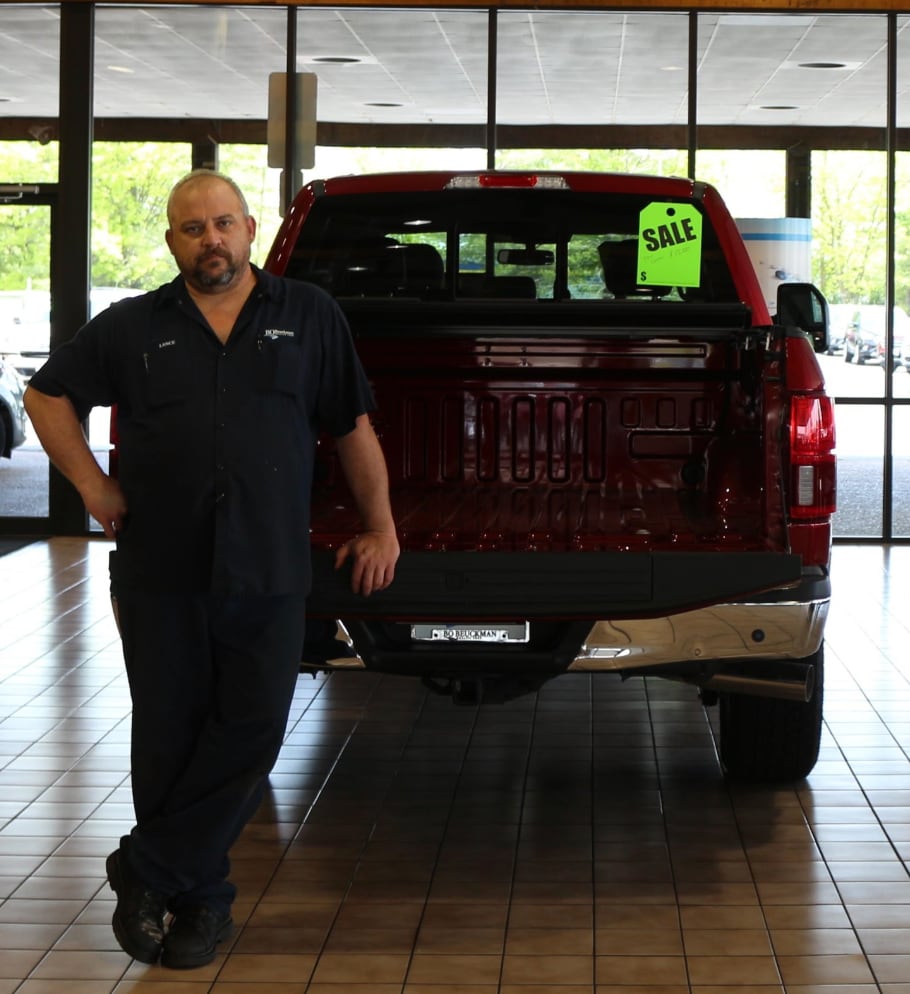 What I Enjoy About My Job
His favorite part of his job is serving the customers and installing lift kits on trucks and seeing the trucks he lifted on the streets! He loves knowing that he was the one who did such a great job on the truck and being proud of his work! His favorite place to eat is Pasta House! He loves their lasagna (now he's hungry)!
What I Enjoy Outside of Work
In his free time he likes to spend time with his son. He also enjoys seeing local bands and visiting casinos and bars! He loves Super Jam, too. He recommends everyone to go see it if you like Classic Rock! The most influential person in his life would be his family (his blood and work family).